About the Fund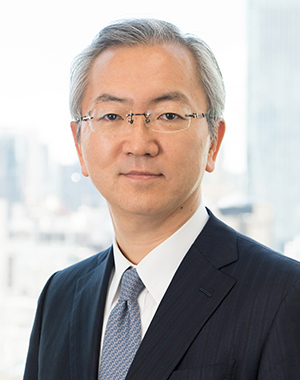 Megumi Kiyozuka
Managing Director – Head of Japan

Founded in 2006, Sunrise Capital is a Japan dedicated private equity strategy focusing on investments in established mid-cap companies. Sunrise Capital supports domestic growth by providing strategic solutions for companies planning on Asian business expansion. Our sophisticated management platform leverages our wide breadth of experience and extensive Asian network.
Investment Focus
Sunrise Capital's investment strategy is focused on acquiring well-established, mid-cap companies in Japan with competitive advantages and strong growth potential.
Sunrise Capital primarily seeks investments through leveraged controlled buyouts with a typical enterprise value of JPY5-15 billion. We invest across different sectors including consumer products, healthcare, retail, logistics and manufacturing. Our insight and experiences come from a wide range of industries and we have access to an extensive network of entrepreneurs, investors and professional advisors.
Value-added
Sunrise Capital provides value-added activities which revolve around its commitment to creating long-lasting value for portfolio companies. Sunrise offers deep knowledge and hands-on experience, including financial and strategic guidance and assistance for portfolio companies in expanding their businesses abroad.
Through CLSA's global network, portfolio companies are able to reach out to partners in technology transfer, marketing, and strategic investments using its offices in 25 cities across Asia, Australia, the Americas and Europe. CLSA also offers portfolio companies unrivalled public market access through participation in CLSA Investors' Forums in Hong Kong, Japan, India, and elsewhere.
CLSA's capabilities in capital markets and corporate finance provide unique expertise and an ability to execute transactions from the simple to extremely complex.