Investments
Current Portfolio
BLOOM Co., Ltd.

Established: 1996/1
Acquired: 2019/4
Profile:
Pioneered the ""Squishy" (polyurethane figures) toys, a new genre of toys
Highly regarded by major domestic clients for its popular original characters and high quality products
Offers a wide range of original character-branded products including stationeries and bags
WORLD PARTY CO., Ltd.
Established: 1985/9
Acquired: 2019/3
Profile:
Designer, manufacturer and wholesaler of highly stylish rain goods
Mainly manages two core brands including "Wpc.", a brand renowned for its fashionable umbrellas and "KiU", a brand promoting outdoor lifestyles
Dominant player in the umbrella manufacturing industry and retains a high market share among the major variety store channels
Ecolo Holdings Co., Ltd.

Established: 1996/2
Acquired: 2018/12
Profile:
Operates time charge coin parking lots nationwide under the brand name "Ecolopark", with a strong footprint in the Greater Tokyo area in particular
As of December 2018, the Company operates approximately 3,500 coin parking lots nationwide and has top market share based on the number of parking lots operated
Renowned for their superior marketing capabilities and high quality client base including not only individual real estate owners, but also blue-chip institutional clients
House Partner Holdings Co., Ltd

Established: 2002/9
Acquired: 2018/8
Profile:
Company mainly offers apartment rental agency business and apartment management business through its 22 managed stores including 11 located in Chiba prefecture, two in Saitama prefecture, prefectures adjacent to Tokyo, and nine in Tokyo
Capable of meeting various needs of apartment owners through providing a full range of services such as apartment renovations, real estate brokerage, construction planning and real estate-related consulting
Company was ranked the No.1 real estate services provider within Chiba prefecture for nine consecutive years from 2009-2017 according to Zenkoku Chintai Shimbun, an industry publication. The ranking was compiled based on the number of apartment rental contracts executed during the year.
NHOSA Corporation

Established: 1979/4
Acquired: 2018/3
Profile:
Company has pioneered the development, maintenance and distribution of specialized Electronic Health Record systems to dental clinics across Japan
Boasts top share sales volume and its core system, "WiseStaff" series, has been highly regarded for many years by dentists nationwide for its high reliability and usability
Has penetrated the medical doctor's market through developing dialysis treatment support systems and targeting further growth as a full-service medical IT system provider
Uni-Mate, Inc.

Established: 1983/4
Acquired: 2018/3
Profile:
Offering comprehensive services such as uniform rental and sales and cleaning of uniforms for businesses in the retail, restaurant and food industry.
Capable of providing a full range of services from upstream to downstream uniform businesses.
Strong competitive advantage from its IT-driven uniform maintenance and order system, and unique ability to procure various types of uniform fabrics and products.
KK AB&Company

Established: 2011/1
Acquired: 2018/3
Profile:
One of the largest beauty salon franchises nationwide, managing 270 stores (at the time of investment) under the "Agu" brand
Achieving 100 new store launches annually through a franchise model
Industry "game-changer" offering superior value for money services to clients and flexible workstyles for hair stylists
MOA Co., Ltd.

Established: 2004/7
Acquired: 2018/3
Profile:
Leading e-commerce business primarily focusing on selling household electrical appliances to retail customers through its e-commerce platform, "PREMOA"
In addition to price competitiveness, the MOA Co., Ltd. provides comprehensive customer services including, the delivery and installation of large household appliances and an in-house call center to provide all-inclusive, after-sales customer support
Manages a private brand of household electrical appliances named "maxzen"
Lcode Ltd.

Established: 2007/11 (El Dorado Ltd.)
Acquired: 2017/6
Profile:
Engaged in the design, manufacture and sales of beauty contact lenses and is one of the oldest and most established players in the industry
Manages several brand line-ups including Candy Magic and ReVIA
Established a branch in Hong Kong in 2015 and is expanding its business to the Asia region including Hong Kong and China
Qit Co., Ltd.

Established: 2005/7
Acquired: 2016/10
Profile:
Comprised of nine subsidiaries, each exhibiting its own unique strengths, and providing tech-oriented specialised staffing services, to blue-chip domestic manufacturing companies
Currently employs approximately 2,500 employees (including temporary staff) and is capable of accommodating the continuously evolving vast staffing needs of clients
Strategically pursued diversification of the industries they provide services to, enhanced its domestic demand-driven businesses and launched new businesses such as introducing a program to train foreign trainees, following the Global Financial Crisis
KK BC Holdings

Established: 1990/7 (KK BC Ings)
Acquired: 2016/4
Profile:
Leading regional cram school providing extracurricular educational services to elementary through high school students
68 schools with over 12,000 students in Hiroshima and Okayama Pref.
Strong brand recognition and reputation through its high quality lessons
Worldtool Co., Ltd.

Established: 1995/6
Acquired: 2015/5
Profile:
Leading player in specialty store retailer of private brand auto maintenance tools with 140 retail stores nationwide
Provides broad range of quality auto maintenance tools at reasonable price under its own brand "ASTRO PRODUCTS" at its directly operated stores located in convenient locations
LIFEDRINK COMPANY Inc.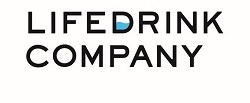 Established: 1972/3
Acquired: 2015/5
Profile:
Top class shares in manufacturing and selling low-priced tea and mineral water
The unique strength of low-cost manufacturing capability achieved through integration of the value chain and cost cutting efforts