Investments
Current Portfolio
Lcode Ltd.

Established: 2007/11 (El Dorado Ltd.)
Acquired: 2017/6
Profile:
Engaged in the design, manufacture and sales of beauty contact lenses and is one of the oldest and most established players in the industry
Manages several brand line-ups including Candy Magic and ReVIA
Established a branch in Hong Kong in 2015 and is expanding its business to the Asia region including Hong Kong and China
Outsourcing Investment, Inc.

Established: 2005/7
Acquired: 2016/10
Profile:
Comprised of nine subsidiaries, each exhibiting its own unique strengths, and providing tech-oriented specialised staffing services, to blue-chip domestic manufacturing companies
Currently employs approximately 2,500 employees (including temporary staff) and is capable of accommodating the continuously evolving vast staffing needs of clients
Strategically pursued diversification of the industries they provide services to, enhanced its domestic demand-driven businesses and launched new businesses such as introducing a program to train foreign trainees, following the Global Financial Crisis
KK BC Holdings

Established: 1990/7 (KK BC Ings)
Acquired: 2016/4
Profile:
Leading regional cram school providing extracurricular educational services to elementary through high school students
68 schools with over 12,000 students in Hiroshima and Okayama Pref.
Strong brand recognition and reputation through its high quality lessons
Worldtool Co., Ltd.

Established: 1995/6
Acquired: 2015/5
Profile:
Leading player in specialty store retailer of private brand auto maintenance tools with 140 retail stores nationwide
Provides broad range of quality auto maintenance tools at reasonable price under its own brand "ASTRO PRODUCTS" at its directly operated stores located in convenient locations
LIFEDRINK COMPANY Inc.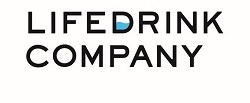 Established: 1972/3
Acquired: 2015/5
Profile:
Top class shares in manufacturing and selling low-priced tea and mineral water
The unique strength of low-cost manufacturing capability achieved through integration of the value chain and cost cutting efforts