About the Fund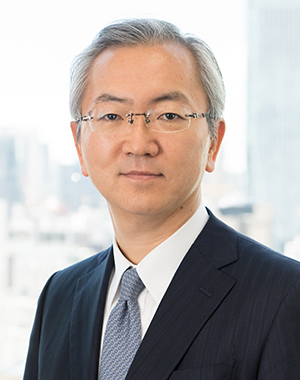 Megumi Kiyozuka
President & Representative Director

Founded in 2006, Sunrise Capital is a Japan-dedicated private equity strategy focused on acquiring well-established mid-cap companies with strong growth potential. Since inception, Sunrise Capital has raised approximately USD1 billion from institutional investors globally and has actively invested in established mid-cap companies ranging from JPY5 billion to JPY30 billion in enterprise value. Sunrise Capital adopts a unique, well-balanced investment approach in assessing the future potential of businesses through careful analysis of individual company strengths and competitive advantages, as well as the underlying macro environment and foreseeable impact of demographic trends. To date, Sunrise Capital has predominantly provided management support to founder/owner companies while also seeking transactions from non-core subsidiaries of large-cap companies and public-to-private transactions of publicly listed companies.
Investment Focus
Sunrise Capital is managed by a diverse team of industry professionals with expertise in private equity, investment banking, management consulting, finance, accountancy, and law gained in Japan and overseas. Sunrise Capital is focused on the individual needs of each company and provides tailor made solutions to realise the future growth of the organisation. This flexible, value-add approach differentiates Sunrise Capital through human capital, financial and strategic support as detailed below: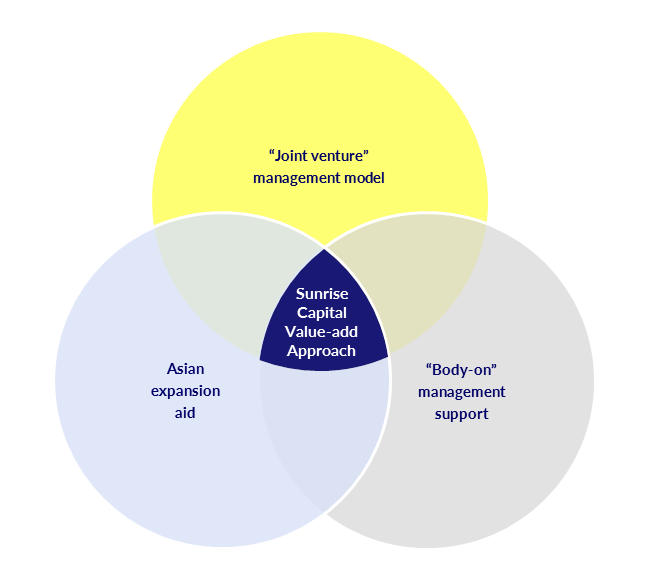 "Joint venture" management model

The founder/owner can enjoy financial benefits from divesting a majority stake in their business
On the other hand, the founder can remain as a significant minority shareholder and continue to lead the business as the CEO
Sunrise Capital will provide management aid from a "new" angle as a "joint venture" partner
*However, Sunrise Capital will also consider acquiring 100% ownership upon request from the founder/owner

"Body-on" management support

Sunrise Capital seconds investment professionals for a period of time at the request of the portfolio company to implement initiatives such as organisational improvements and IPO preparations (onsite "body-on" management support)
Sunrise Capital strictly focuses on enhancing portfolio company value and does not seek consulting fees or expenses when providing management support or dispatching directors

Asian expansion aid

Proactively support Asian expansion at portfolio companies, utilising CLSA's extensive Asian network and knowledge
Sunrise Capital continues to maximise the benefits of all stakeholders including clients, business partners, local communities and portfolio company employees and is committed to contributing to the Japanese economy, through the support of growth in portfolio companies.