Investments
FortyTwo

FortyTwo is a fast-growing, highly reputable e-commerce home furnishing brand in Singapore. Established more than a decade ago, it has grown to become the dominant market leader in its segment and is also ranked amongst the top e-commerce websites in Singapore. It currently offers more than 20,000 items across a wide range of furniture, home decor and lifestyle products.
Website: www.fortytwo.sg
ACT Genomics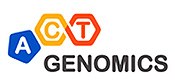 Founded in 2014, ACTG provides optimal cancer treatment plans, cancer relapse and drug resistance monitoring as well as cancer risk assessment and immunotherapy evaluation through DNA sequencing-based technology. The Company achieves precise cancer genetic variants detection with minimum tumour samples, and delivers to every cancer patient personalised genomic, information-based treatment plans through a cutting-edge NGS platform, medical reports and integrated services. ACTG also provides comprehensive data analysis on cancer genomics applying Artificial Intelligence and integrates genomic databases with Asia specific genome profiling.
Website: www.actgenomics.com
Press Release
CLSA Capital Partners' ARIA V invests in ACT Genomics, a leading DNA sequencing-based cancer solution provider in Asia26 September 2018
Azoya

Azoya is a leading turnkey e-commerce solutions provider and retail operator, which assists global retailers in tapping into China via cross-border e-commerce model and establishes the next-generation cross-border trading platform. With the all-encompassing services and dedicated specialist teams, Azoya has already successfully established strategic partnerships with over 35 international retailers across 11 countries since 2013, making Azoya as one of the leaders and fastest growing player in cross-border e-commerce in China.
Website: www.azoyagroup.com
Press Release
CLSA Capital Partners' ARIA IV invests in Azoya, a leading cross-border e-commerce solutions provider and retail operator in China.6 March 2017
Gaia Group

Founded in 2000, Gaia Group Holdings Limited ("Gaia") is a well-established, multi-brand restaurant group based in Hong Kong operating more than 30 restaurants in Hong Kong, Shanghai, Beijing and Bangkok currently. Restaurant brands in its portfolio include Gaia, Isola,Greyhound Café, Wang Jia Sha, Petite House, Glasshouse, Townhouse, Greenhouse, Joia, Ivy and Bene all located in prime locations.
Website: www.gaiagroup.com.hk
Holisol Logistics

Based in Delhi, Holisol provides holistic supply chain solutions which include Fulfilment Centre (FC) solutions to E-commerce businesses including designing, setting up and operating FCs; last-mile delivery solutions to online and offline brands and customised packaging and shipping solutions & services to automotive industries.
Holisol was founded in 2009 by Rahul Dogar, Naveen Rawat and Manish Ahuja with a view to providing multi-channel logistic solutions to E-commerce and bricks & mortar retailers. Holisol manages 600,000 sq. ft of FCs across 14 locations, which makes it one of the leading independent E-commerce logistics players in India.
Website: www.holisollogistics.com
Press Release
CLSA Capital Partners' ARIA IV Funds invest US$10 million in India's Holisol Logistics16 Dec 2015
PT Arena Gourmet

Established in 2002, PT Arena Gourmet ("Arena") was started by a young team of three dynamic entrepreneurs.

Today, the company operates a chain of 25 casual dining restaurants in Jakarta, Indonesia. Its well-known brands include Penang Bistro (Malaysian), Seribu Rasa (South East Asian) and HK Café (Hong Kong) and augmented by newer brands Tatsuya (Teppanyaki), Miyagi (Japanese) and La Hoya (Mexican). All these brands focus on the middle market consumers.

Besides serving dine-in, Arena also hosts corporate events and private gatherings.
Website: www.arenacorp.com
Coco Healthcare Products Co., Ltd.

Based in Hangzhou, Coco is one of China's fastest growing companies in the consumer goods sector targeting the country's rapidly aging population. Coco is a market leader for adult diapers in both traditional retail and online e-commerce sales. Based on the combined notion of "comfortable and considerate", its "Coco" brand products are distributed nationwide across China. Coco is also China's largest exporter of baby diapers, providing dedicated private label and ODM/OEM solutions to major regional and international customers.
Website: www.cocohealthcare.com/
Press Release
CLSA Capital Partners' ARIA IV Funds invest RMB 150 million in China's Coco Healthcare11 May 2015
Nobel Hygiene Private Limited
Based in Mumbai, Nobel Hygiene Private Limited is India's first and leading manufacturer of adult and baby diapers which manufactures diapers and other personal hygiene products in its own facility and sells under its own brands through a vast distribution network. Founded more than a decade ago by Kamal Johari, who has extensive experience of dealing in FMCG businesses in India, Nobel is a leader in the adult diaper category selling under the brand name 'FRIENDS' and an emerging player in the baby diaper category selling under the brand name 'TEDDYY'.
Website: www.nobelhygiene.com/
Press Release
CLSA Capital Partners' ARIA IV Funds invest US$ 10 million in India's Nobel Hygiene26 Feb 2015
Livpure Private Limited

Livpure Private Limited (formerly Luminous Water Technologies), which is based in Gurgaon, India, owns Livpure, the fastest growing reverse osmosis ("RO") water purifier brands in the Indian domestic market. Livpure is engaged in the design, manufacturing, distribution and servicing of water purifier and water filter systems for home, residential and commercial use. Since its launch in 2012, "Livpure" has already attained a prominent position in the RO segment.
Increasing health awareness and the demand for pure drinking water in India as well as rising disposable incomes have created opportunities for companies with reliable water purification systems to establish strong market positions.
Website: www.livpurewater.com
Press Release
CLSA Capital Partners' ARIA IV Funds invest an aggregate of INR 550 million (US$ 9.2 million) in Luminous Water Technologies26 July 2013